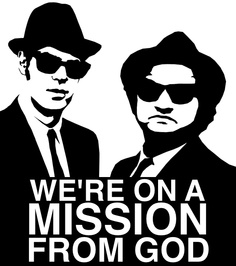 I absolutely love the movie 'The Blues Brothers.'  After living a life of crime, the guys go on a mission to save their childhood orphanage from closure by getting their band back together.  Besides being a really funny movie, its inspiring when they rock the last show.  They answered the call, despite all the odds placed before them.
Living your life's passion begins by answering your divine calling.  This is often time a step full of challenges, doubt, fears, and risks. If you choose to answer your calling, the roads before you open, opportunities easily unfold and the Universe rises up to aid you in your walk.  Those negative emotions become your friends, they aided you and made you stronger.  Now you are a beacon opened up to a astounding light.
Amid this transformation, there will be a shifting of people who revolve in your life.  There is a point where the fake you and the new you converge…and the True You emerges..  New people are bound to show up on this; true friends and family.  The ones who accept, embrace and support you in your calling.  They respect your choices and trust your divine will.  Many gifts will awaken to you, and thankfully the greatest one is the Infinite love from within.  Listen to your own God. Listen to its strength.  You are the center, unbound by anyone else's rules.  Listen and walk into your own true nature.
Be steadfast – whether you are starting your own business, writing, creating art, a musician, a mother or father, a teacher, etc…know that THIS is your calling.  Its not a job, its a mission from God.  Live from your heartset's mission, and the world around you will reflect support and acceptance.
Infinite blessings to you,
Nicole Ann